Our Work
We advocate for comprehensive social development services for over 600 First Nations communities.
AFN's Community Services sector works in partnership with governments and First Nations communities to help develop culturally and linguistically-relevant education, health, culture, housing and family services that promote the well-being of First Nations communities in Canada.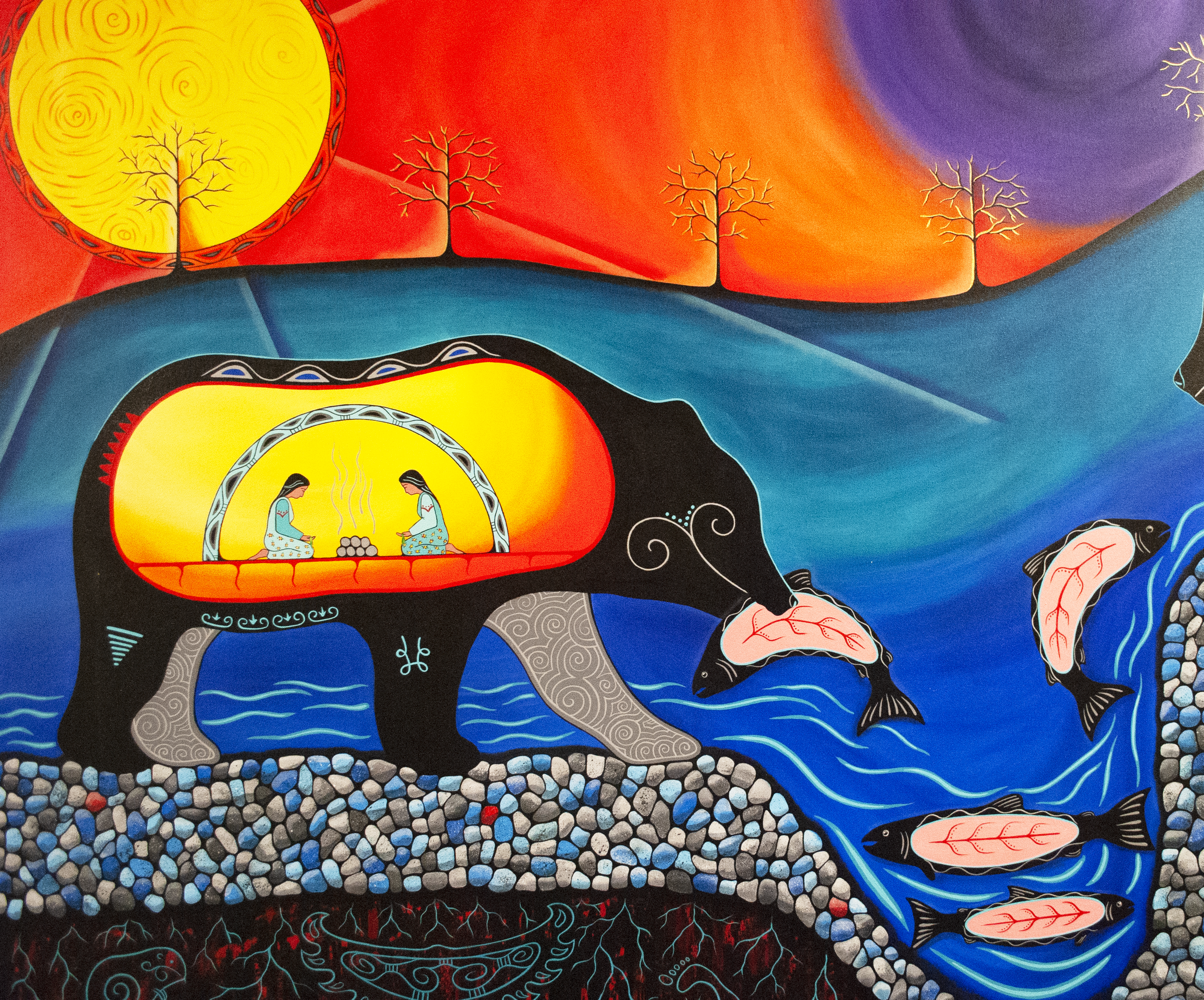 Loretta Gould
Waycobah First Nation, b. 1976
All Our Relations, 2019
Acrylic on Canvas
Loretta Gould is a Mi'kmaq Quilter and Painter known for her love of bright, vibrant, and beautiful colours. A self-taught artist, she began painting in 2013 at the Friends United Art Gallery and has been painting ever since.
Sign up for our Newsletter
Get the latest updates from the AFN in your inbox.
We'll never share your email with anyone else.
Reach out to the Assembly of First Nations
Assembly of First Nations
50 O'Connor Street, Suite 200
Ottawa, Ontario K1P 6L2
Map & Directions