Our Work
AFN is an advocacy organization, taking direction and fulfilling mandates as directed by First-Nations-in-Assembly through resolutions.
Find Out More About Us
The Assembly of First Nations (AFN) is a national advocacy organization that works to advance the collective aspirations of First Nations individuals and communities across Canada on matters of national or international nature and concern.
The AFN hosts two Assemblies a year where mandates and directives for the organization are established through resolutions directed and supported by the First Nations in Assembly (elected Chiefs or proxies from member First Nations).
In addition to the direction provided by Chiefs of each member First Nation, the AFN is guided by an Executive Committee consisting of an elected National Chief and Regional Chiefs from each province and territory. Representatives from five national councils (Knowledge Keepers, Youth, Veterans, 2SLGBTQQIA+ and Women) support and guide the decisions of the Executive Committee.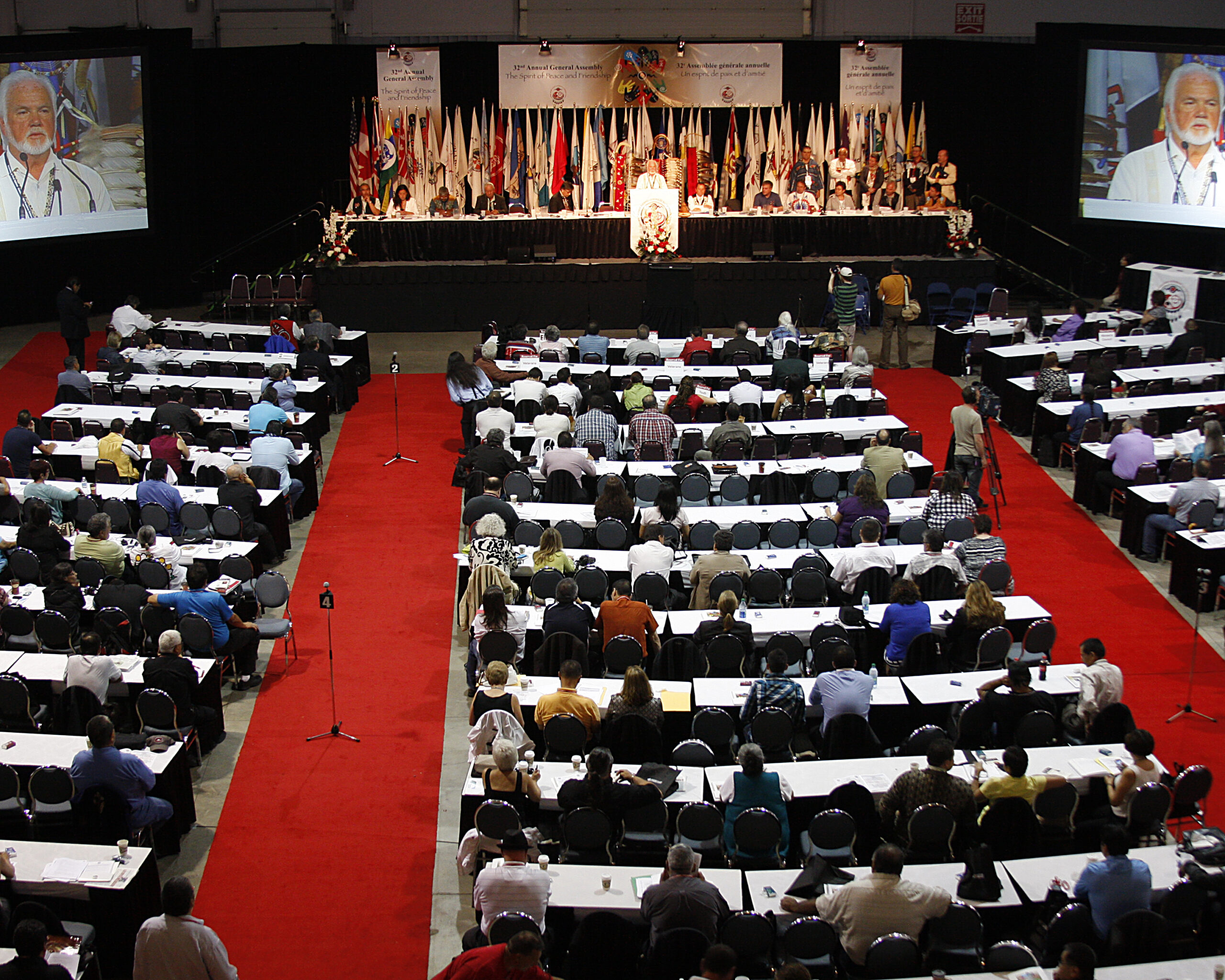 Advocating for the rights and quality of life of First Nations people in Canada.
Sign up for our Newsletter
Get the latest updates from the AFN in your inbox.
We'll never share your email with anyone else.
Reach out to the Assembly of First Nations
Assembly of First Nations
50 O'Connor Street, Suite 200
Ottawa, Ontario K1P 6L2
Map & Directions