Our Work
Empowering First Nations' economic capacity to exercise their jurisdiction and deliver better programs and services to their citizens.
The Economic Development and Infrastructure Branch's (EDI) objective is to increase recognition of First Nations jurisdiction over infrastructure, fisheries and economic development while improving the quality of program and service delivery.
The Branch's sectors each play an important role in supporting First Nations' leadership, and its access to the economy and development of its infrastructure.
Protecting First Nations' economic capacity to exercise their jurisdiction, improving economic wellbeing among First Nations, and advocating for control over programs and services in the areas of economic development, fisheries and infrastructure is critical to working towards the closure of the socio-economic gap.
Fisheries, hunting, forestry, and food harvesting rights are longstanding advocacy areas that serve to inform emerging policy areas, such as cannabis and clean energy, to be active parts in the future economic reconciliation with First Nations.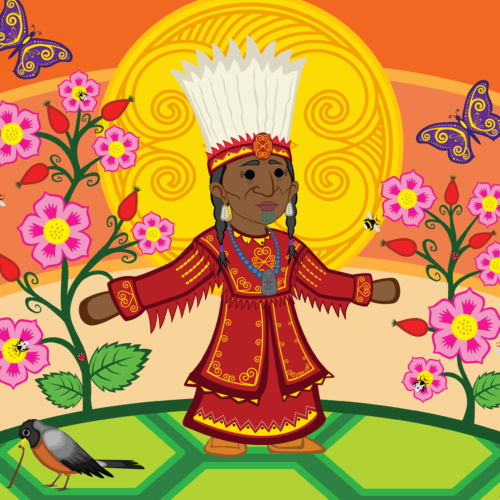 Percy Sacobie
St. Mary's First Nation—a Wolastoqiyik (Maliseet) Fredericton, NB, b. 1973
Giving Thanks – (who-la-zoo+w-wel-dum-wah-gun), 2019
Acrylic on Canvas
The woman represents the Wabanaki peoples of the dawn land, I chose a woman as a central figure because it is the heart beat of our mothers, we hear first. For the Wolastoqiyik, the matriarch would wear the white headdress.
Sign up for our Newsletter
Get the latest updates from the AFN in your inbox.
We'll never share your email with anyone else.
Reach out to the Assembly of First Nations
Assembly of First Nations
50 O'Connor Street, Suite 200
Ottawa, Ontario K1P 6L2
Map & Directions