Careers and Opportunities
Find opportunities to work with the Assembly of First Nations
Careers with AFN
Join a team of passionate individuals committed to making a real difference in the lives of First Nations, and creating a more just and equitable Canada for all.
With opportunities across multiple departments and disciplines, we offer competitive salaries, comprehensive benefits, and hybrid working in downtown Ottawa and across the country.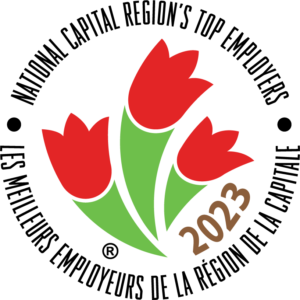 The AFN is honoured to be named as one of Canada's Top 100 Employers. Canada's Top 100 Employers project is a national competition to determine which employers lead their industries in offering exceptional workplaces for their employees. We couldn't be prouder of having our diverse and talented team making an impact on various national issues facing First Nations.
Get the latest updates from the AFN in your inbox.
We'll never share your email with anyone else.
Reach out to our Human Resources department
Danielle Bazinet
Director, Human Resources
Assembly of First Nations

55 Metcalfe Street, Suite 1600

Ottawa, Ontario K1P 6L5
Map & Directions