Our Work
We pursue positive changes to legislative, policy and common law principles in support of First Nations rights.
The Justice Sector's Branch pursues advocacy work to address longstanding and systemic racism and improve the quality of life for First Nations in Canada.
We use First Nations-led approaches to press for fundamental changes to legislation, criminal justice systems, intergovernmental relations, and fiscal relations, and to promote social justice changes that demonstrate a holistic approach to the social, economic, and political well-being of First Nations.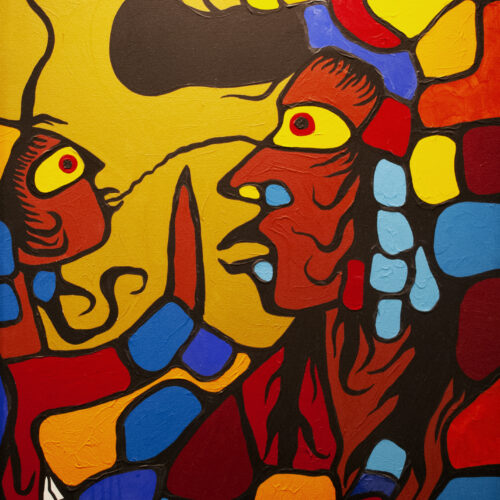 Norval Morrisseau
Bingwi Neyaashi Anishinaabek First Nation, b. 1932
Man and Child Looking at Each Other, 1977
Woodlands Style
His style is characterized by thick black outlines and bright colors. He founded the Woodlands School of Canadian Art and was a prominent member of the "Indian Group of Seven."
Sign up for our Newsletter
Get the latest updates from the AFN in your inbox.
We'll never share your email with anyone else.
Reach out to the Assembly of First Nations
Assembly of First Nations

55 Metcalfe Street, Suite 1600

Ottawa, Ontario K1P 6L5
Map & Directions